Diese Veranstaltung hat bereits stattgefunden.
Joint workshop "How to Analyze Qualitative Empirical Data?"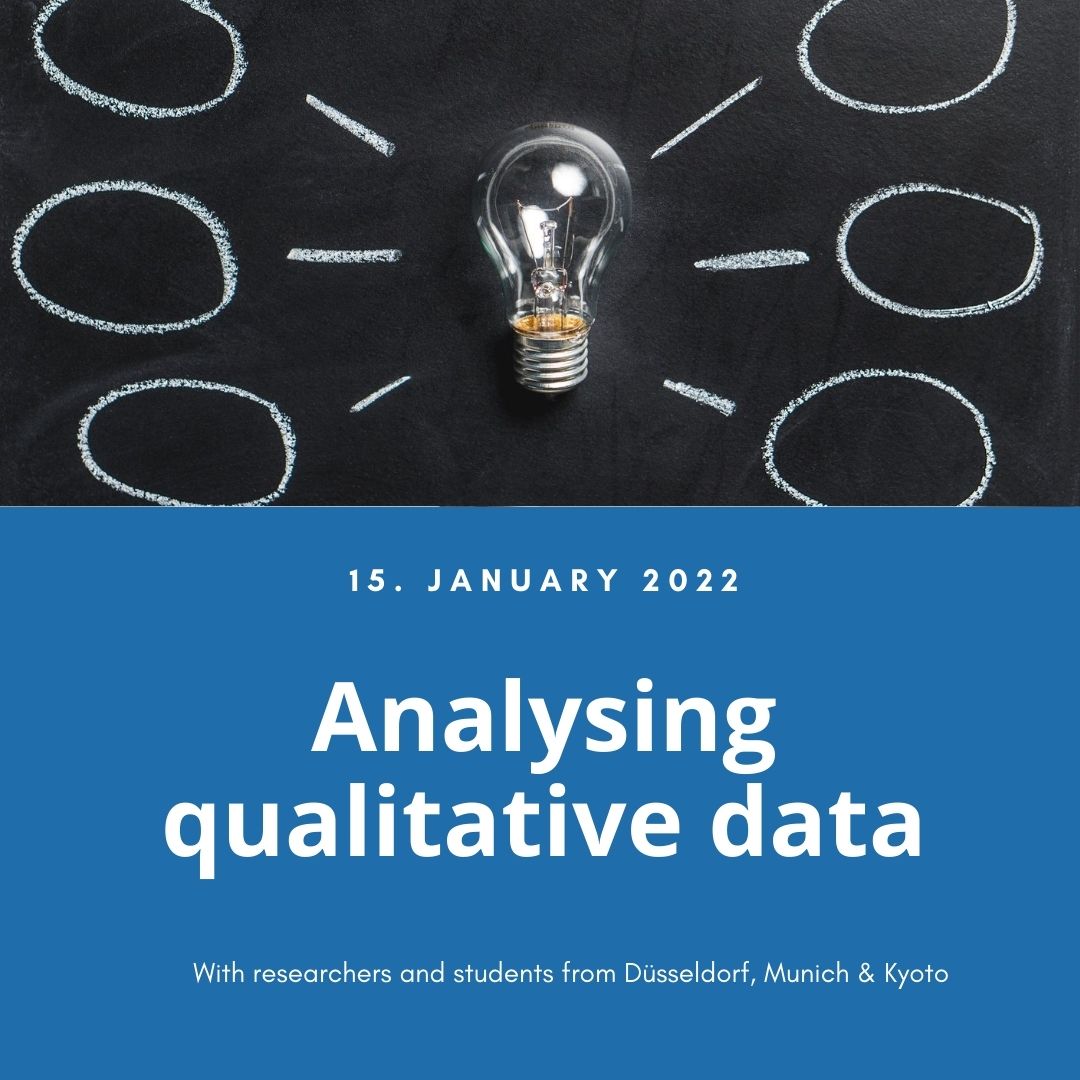 Joint workshop with students and researchers from Düsseldorf (HHU), Kyoto (DWC), and Munich (LMU).
Time: 9 am to 1 pm (Germany) / 5 pm to 9 pm (Japan) (including a break)
Place: Zoom
For more information, please check the announcement here.
Registration: Please register for this workshop until January 5, 2022!
LMU students at a.wiemann@lmu.de

DWC students at ifassben@dwc.doshisha.ac.jp