Diese Veranstaltung hat bereits stattgefunden.
Vortrag: "Kabukichō – Tōkyō: Anthropogical perspectives" (Nathaniel M. Smith)
18. November 2021 @ 12:30

-

14:00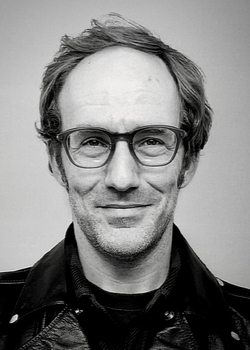 As Tokyo readied itself to host the 2020 Summer Olympic Games, its most infamous postwar red-light district, Kabukicho, was surprisingly proactive in welcoming a growing number of international visitors. Boasting new large-scale hotels, capsule hotels created for salarymen now reinvented as low-cost options for tourists, and multi-language menus ubiquitous at local restaurants, enthusiastic efforts by officials, local entrepreneurs, and others saw a rebranded Kabukicho approach new heights. COVID-19 however, brought down a blunt economic hammer that led to the disappearance of tourists, stigmatization of nightlife-driven outbreak clusters, and the delay of the Olympics. Though the virus imperiled both life and livelihood, a diverse, dynamic, and dangerous Kabukicho is not a recent development. The nightlife-oriented area has long been the home of multiple communities marginalized in postwar Japan, including former colonial subjects cum ethnic minorities, new migrants, the political and artistic fringe, organized crime groups, and precarious workers in the sexual services industry. How might the interplay of multiple marginalities found in a neighborhood like Kabukicho demonstrate potentials and limitations for life in an increasingly diverse but struggling Japan? To analyze what this node of Tokyo's megacity portends for social change in Japan, this talk will extend work in the anthropology, politics, and history of urban Japan to examine how 'native and newcomer' coexist in 'neighborhood' Kabukicho of the present moment, assess creative responses to the tumult of 2020, and consider how the neighborhood has navigated a host of local and global calamities in sometimes surprisVoing ways.
Nathaniel M. Smith is an anthropologist and Associate Professor in the College of International Relations at Ritsumeikan University (Kyoto, Japan). He holds a PhD in anthropology and MA in East Asian Studies from Yale University as well as an MA in International Relations from Waseda University. Previously, he has held faculty and research appointments at the University of Arizona, UC Santa Barbara, Waseda University, and University of Tokyo. His research interests are broadly drawn around two topics. First, since 2005 he has pursued research on far-right political activism in Japan. Next, under the auspices of a Japan Foundation fellowship from 2019-2020, he began an urban studies project centered on the post-WWII history and contemporary redevelopment of entertainment districts in Japan, primarily centered on Tokyo's Kabukicho.
Zoom-Meeting beitreten
https://lmu-munich.zoom.us/j/96712939623?pwd=UXZKaytEamMvMUE2RlQ0Nkk1Sm9UZz09
Meeting-ID: 967 1293 9623
Kenncode: 731281