Diese Veranstaltung hat bereits stattgefunden.
Vortrag: "Aspirations and Capabilities of Further Mobility among Middle-Class European Migrants to Japan" (Miloš Debnár)
15. Dezember 2022 @ 18:00

-

20:00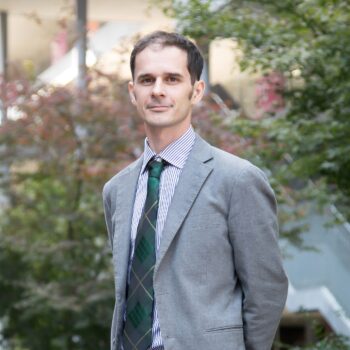 The question of how migrants decide whether to stay in the country for a longer period or if and when they leave represents one of the important yet still relatively understudied issues particularly in the case of Japan. With the increase of Japan's migrant population – and despite the official policy of not promoting permanent settlement – the number of permanent stay permits and their share has been continuously increasing as well. On the other hand, the scholarship on the skilled and high-skilled migration identified several institutional, cultural, or social factors that have negative effect on migrant retention in Japan and emphasize the temporal character of such migration and the negative consequences it has for the labour market. This presentation aims to further develop our understanding on migrants' choices of staying and leaving Japan on a case of middle-class migrants from Europe to Japan. While not representing a typical case of high-skilled migrants, their national origin, race, or assumptions on their social status often render them as unproblematic and welcomed migrants. Moreover, the choices of further stay taken by middle-class or more privileged migrants are often not fixed and being constantly (re-)negotiated, and such migrants are often associated with possessing more resources that allow them to make choices according to their aspirations. This presentation argues that it is essential to scrutinize both, the role of agency as well as to identify and acknowledge the role of various constraints that inevitably shape these decisions. This study, in a novel approach, analyses interviews with individuals that are both, still staying in Japan and those who have decided to leave Japan and are currently living in Europe and highlights the complex interplay of agency and structural factors in shaping their aspirations and decisions.
Miloš Debnár is an Associate Professor at the Faculty of International Studies, Ryukoku University in Kyoto and currently a Visiting Researcher at the University of Vienna. He received his Ph.D. in sociology from Kyoto University in 2014 and his main research interest is sociology of European migration to Japan. He has written on migration patterns, social integration and the role of race and whiteness in the integration. His current projects are a comparative study analysing choices of staying and leaving by European migrants to Japan, and a collaborative project with the University of Vienna on study abroad in East Asia by students at Central European universities. He is the author of Migration, Whiteness, and Cosmopolitanism: Europeans in Japan (Palgrave, 2016) and some of his recent publications include a forthcoming chapter Privileged, Highly Skilled and Unproblematic? White Europeans in Japan as Migrants that will be published in Expatriation and Migration: Two Faces of the Same Coin (ed. Sylvain Beck, Brill, 2023).
Der Vortrag findet in Präsenz statt. Ort: Japan-Zentrum der LMU, Seminargebäude am Englischen Garten, Oettingenstr. 67, 80538 München, Raum 151.