Diese Veranstaltung hat bereits stattgefunden.
Vortrag: "Immigrant Incorporation in East Asian Democracies (Book Talk)" (Erin Aeran Chung)
20. Dezember 2021 @ 16:00

-

17:00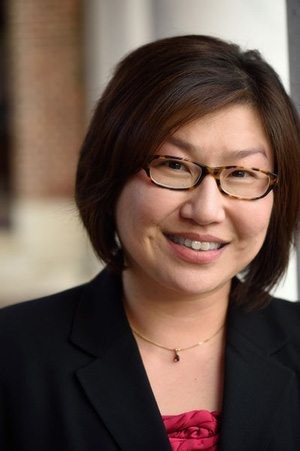 Despite labor shortages and rapidly shrinking working-age populations, Japan, South Korea, and Taiwan shared restrictive immigration policies and exclusionary practices toward immigrants until the early 2000s. While Taiwan maintained this trajectory, Japan took incremental steps to expand immigrant services at the grassroots level, and South Korea enacted sweeping immigration reforms. How did convergent policies generate these divergent patterns of immigrant incorporation? Departing from the dominant scholarship that focuses on culture, domestic political elites, and international norms, this book highlights the important role of civil society actors—including immigrants themselves—in giving voice to immigrant interests, mobilizing immigrant actors, and shaping public debate and policy on immigration. I argue that civil society actors drew on existing ideas, networks, and strategies previously applied to incorporate historically marginalized groups, or what I call civic legacies, to confront the challenges of immigrant incorporation. Rather than determining the paths available to later generations, civic legacies form the opportunities and constraints that demarcate the rules of the game for migrant claims making, thus framing the direction of immigrant incorporation, the level of penetration in society, and the potential for structural reform. Based on more than 150 in-depth interviews and focus groups with over 20 immigrant communities, Immigrant Incorporation in East Asian Democracies examines how the civic legacies of past struggles for democracy shape current movements for immigrant rights and recognition.
Erin Aeran Chung is the Charles D. Miller Associate Professor of East Asian Politics in the Department of Political Science at Johns Hopkins University. She previously served as director of the East Asian Studies Program and co-director of the Racism, Immigration, and Citizenship (RIC) Program at Hopkins. She is the author of Immigration and Citizenship in Japan (Cambridge, 2010, 2014; Japanese translation, Akashi Shoten, 2012) and Immigrant Incorporation in East Asian Democracies (Cambridge, 2020), which received the 2021 ASA Asia and Asian America Section Transnational Asia Book Award and Honorable Mention for the 2021 APSA Migration & Citizenship Section Book Award. She is currently serving as co-president of the APSA Migration and Citizenship Section (2021-2023), co-editor of the Politics and Society of East Asia Elements series at Cambridge University Press, and P.I. for the Initiative on "Building Anti-Racist Coalitions and Intersectional Knowledge in the Face of Anti-Asian Violence" at Hopkins. Her research has been supported by grants from the Academy of Korean Studies, the Japan Foundation, the Japan Foundation Center for Global Partnership, the Social Science Research Council, and the American Council of Learned Societies. She is currently completing a book manuscript on Citizenship, Social Capital, and Racial Politics in the Korean Diaspora.
The lecture will be conducted via Zoom. You are kindly requested to register with Zoom in advance:
https://lmu-munich.zoom.us/meeting/register/tJ0kce2qpj0pHtzIJp9rCaRa8dxylsN9wCyc