Diese Veranstaltung hat bereits stattgefunden.
Vortrag: "'Equal Study' and Sign Bilingualism in Japan" (Jennifer M. McGuire)
16. Dezember 2021 @ 12:30

-

14:00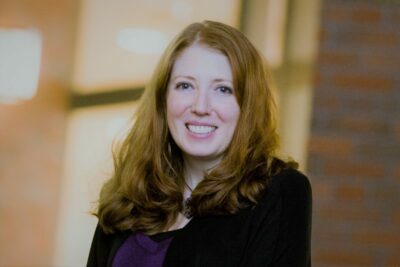 The recent Olympics and Paralympics have thrust the issue of "accessibility" in Japan into the spotlight. Accessibility features promote inclusion, but they do not guarantee it. Accessibility is more than ensuring the "ability" of people with disabilities to access products, services, structures, and systems. This presentation focuses on the effect of various inclusion efforts on the educational experiences of deaf and hard-of-hearing (DHH) students in Japan. It examines three types of educational environments: general education, co-enrollment, and bilingual-bicultural (i.e. Japanese Sign Language/Japanese-Deaf/Hearing). Much has been written about the uniqueness of the Japanese education system. However, trends and developments in deaf education are transnational with strong parallels between programs. Therefore, in addition to drawing upon the results of long-term fieldwork with DHH students in Japan, this presentation also analyzes several cases of "inclusion" from educational programs around the world. Based on this cross-cultural analysis, this presentation argues that sign language environments go beyond cosmetic accessibility into true inclusivity, creating opportunities for peer interactions, meaningful communication, and belonging. Finally, this talk suggests that lessons from deaf education may prove useful in promoting diversity and inclusion for other marginalised students in Japan.
Jennifer M. McGuire is an Assistant Professor in the Institute for the Liberal Arts at Doshisha University in Kyoto. She has been conducting multi-sited ethnographic research with deaf communities in Japan since 2012. Her research and teaching interests include deaf education, sign language acquisition, disability media studies, and the academic and social inclusion of children/youth with disabilities. Currently, she is working on a project that examines sign language interpreter training in Japan.
Zoom-Meeting beitreten
https://lmu-munich.zoom.us/j/93788371359?pwd=YThMWmdEdXVIN3h2QlFlS3Eydkdwdz09
Meeting-ID: 937 8837 1359
Kenncode: 314006