Diese Veranstaltung hat bereits stattgefunden.
Vortrag am 05. Juli 2021, 14 Uhr CET "Migration and Integration of Chinese and Japanese Residents in Germany: The Role of Community Heritage Educational Organisations" (Zi Wang)
5. Juli 2021 @ 14:00

-

15:00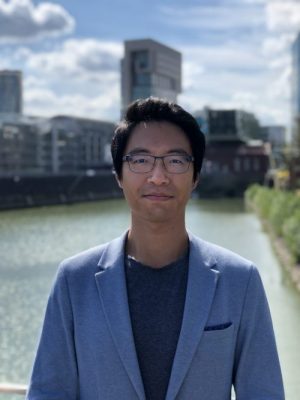 Germany is Europe's largest migrant-receiving destination. Among migrants who hail from more than 100 origin countries across all continents, the Chinese and Japanese groups have some of the longest community-building histories. In addition, they enjoy a high degree of vitality: the Chinese being the fastest-growing non-European migrant group, whereas the Japanese communities command an over-proportionate cultural presence in certain regions. Yet, the dynamics of Chinese and Japanese migration to and integration in Germany have largely remained unexplored. It is also not (yet) a common practice to juxtapose these two East Asian groups in the German migration research landscape.
In this talk, I do so by examining a specific type of migrant organisation which is common in both Chinese and Japanese communities: heritage educational organisations (HEOs). These HEOs primarily take the form of weekend heritage language schools, whose establishment was inextricably linked to the birth and growth of Chinese and Japanese-speaking communities in Germany. At first glance, they exist mainly to transmit heritage language and culture to school-aged migrants and native-born offspring. Upon further inquiry, it transpires that the functions of the HEOs extend beyond the confines of ensuring heritage continuity. I show how their classrooms also provide a conducive environment for young migrants to gain skills necessary for upward mobility. Moreover, I present similarities and differences of Chinese and Japanese HEOs' programmes, and how they address migrants' needs and facilitate integration both in normal and trying times.
Zi Wang is a postdoctoral fellow and co-investigator of the research project "Language, migration and happiness in Germany", based at the University of Duisburg-Essen. He received his PhD in sociology and Asian Studies in 2018 and has since held visiting fellowships/lectureships in France (Sciences Po Paris and Sciences Po Lille), Italy (Ca' Foscari Venice), Japan (Waseda University) and Turkey (Altinbas University). His most recent research and publication activities span multiple fields such as discourse, education, migration and well-being studies. These include the monographs The Role of Language in the Well-Being of Migrants (Routledge, forthcoming) and The Discursive Construction of Hierarchy in Japan (De Gruyter, 2020). Zi Wang's works are funded by the German Research Foundation (DFG Research Grant, 2018-2021) and the European Commission (Marie Curie Individual Fellowship, 2021-2023).
Monday, 2pm-3pm (CEST), 9pm-10pm (JST), 8am-9am (EDT)
The lecture will be conducted via Zoom. You are kindly requested to register with Zoom in advance.
Join Zoom Meeting
https://lmu-munich.zoom.us/j/92309246995?pwd=S0JXVXQrNS9ZR3dxdmFWNE5CZDVpdz09
Meeting ID: 923 0924 6995
Passcode: 356365