Diese Veranstaltung hat bereits stattgefunden.
Vortrag am 21. Juni 2021, 14 Uhr CET "Labour Crossings: The Making of Cross-border Labour Markets between Japan and Vietnam" (Aimi Muranaka)
21. Juni 2021 @ 14:00

-

15:00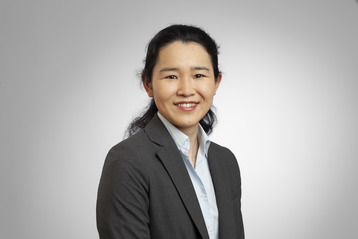 This study presents how is a cross-border labour market between Japan and Vietnam is constructed by Japanese private intermediary actors. The Japanese government has been implementing de-facto migration policies and still denies the introduction official migratory measures despite the accelerated drop in the working population. Positioned in the literature of the international migration industry, this research investigates how the Japanese private actors are fulfilling the absence of concrete political measures and in particular, Japanese temporary staffing firm and recruitment company take part in establishing the cross-border labour market. The literature of the international migration industry has largely contributed to discuss how the private actors manage, facilitate and control a migration, and the studies on this field in Asia chiefly shed light on the low-skilled labour migration which is often heavily restricted by the country's migratory policy in this region. Studies on the migration industry of the skilled migration in Asia still remains underexplored, and this research provides a case by examining the labour migration of the Vietnamese IT professionals to Japan. Based on a qualitative ethnographic fieldwork, findings of this study can be summarised as follow: firstly, the Japanese intermediatory actors secure a link with Japanese and Vietnamese educational institutions in Vietnam to supply and to train necessary skilled workforces. In addition to the Vietnamese migrant workers, the intermediatory actors mobilise employers via an organized recruitment trip to Vietnam. This work argues that the Japanese private intermediary actors exercise a pivotal role in establishing and managing the cross-border labour market.
Dr. Aimi Muranaka is a post-doc researcher in Institute of East-Asian Studies at University of Duisburg-Essen. She has completed her Ph.D. dissertation in Duisburg and affiliated with Waseda University during her fieldwork in Japan. Since this year, she now works for a BMBF funded four-year project "'Skill' in the Migration Process of Foreign Workers in Asia" collaborating with other 4 young scholars in different German universities and research institution. Under this large project, she will conduct an individual project which investigates links between Japanese educational institutions, namely language schools, and the intermediary companies. This project attempts to unravel how do they involve in the 'construction' of the skills of Vietnamese IT mid-skilled workers and how these workers experience the labour market integration. Additionally, in the male-dominant IT-sector, this study examines what are experiences of female IT professionals from Vietnam in the labour market integration. In Duisburg-Essen University, she involves in 'Output activity' group at Interdisciplinary Centre for Integration & Migration research (InZentIM).
Monday, 2pm-3pm (CEST), 9pm-10pm (JST), 8am-9am (EDT)
The lecture will be conducted via Zoom. You are kindly requested to register with Zoom in advance.
Join Zoom Meeting
https://lmu-munich.zoom.us/j/92309246995?pwd=S0JXVXQrNS9ZR3dxdmFWNE5CZDVpdz09
Meeting ID: 923 0924 6995
Passcode: 356365